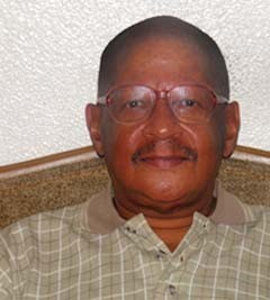 Vernon Lancaster came to the Mission looking for a new home and ended up saving his life, too. Vernon's rooming situation wasn't working out; his previously friendly landlord became angry and volatile. Friends encouraged him to leave, but he had no place to go.
Finding his belongings out on the sidewalk again, Vernon followed his neighbor Minister Paul Smith's suggestion to contact Chaplain Ted Ross at Central Union Mission. After his first church service that Sunday, Vernon felt truly at home at the Mission.
At the Mission's free Health Fair, Vernon revealed that he'd had a physical several years ago and was on the list for a colon screening. The Mission was able to quickly get him a screening through Howard University Hospital, during which the doctors found cancer. After the surgery the Mission arranged, Vernon is cancer-free. By the way, his name has still not come up on the original colon screening list. This year's Health Fair with the Colon Cancer Alliance is on Friday, October 28, 2011 at 9:00 am.
As for finding a new home, Pastor David Howard helped Vernon fill out the paperwork to apply for housing as well as for Social Security. With patience, prayer and encouragement from his Mission friends, Vernon finally began receiving his Social Security check, and in July, he moved into his new home at Harvard Towers. With the help of Central Union Mission and our supporters, Vernon has a new lease: on a new apartment and on life!