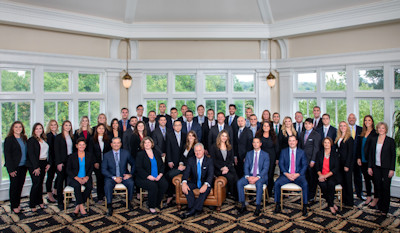 Why is Cassaday & Company partnering with Central Union Mission? According to founder Steve Cassaday, "The mission of the organization was totally consistent with our family's charitable goals to help people help themselves, and we are committed to a long-term giving plan with the organization."
Michelle Tigani, manager of marketing and communications, adds, "It's important for us to give back. We feel very lucky and blessed to have the jobs that we do and to be able to support others who aren't as fortunate." For her, the Mission is a great example of a "one-stop-shop" for people who need help: "We love that Central Union Mission is giving people skills and opportunities to advance their lives and to improve and grow." Plus a benefit of supporting a local charity is that "you can get a better sense of what's going on in your own neighborhood."
Cassaday & Company's Controller Anna Shkrabaliuk is a member of the board of trustees for the firm's Donor Advised Fund, which has a mission to create opportunities that otherwise would not exist by providing basic necessities. She notes, "All our employees are mission-driven and donate to various organizations, so when we established this fund for the firm, we literally had 100% participation. When the firm introduced a 200% match, our employees increased the amount of their donation, as well! It's a great program—good for morale within the with our family's charitable goals to help people help themselves, and we are committed to a long-term giving plan firm."
If you would like to make a donation, Donate Here
Coca-Cola Consolidated Leads Lambert House Renovation!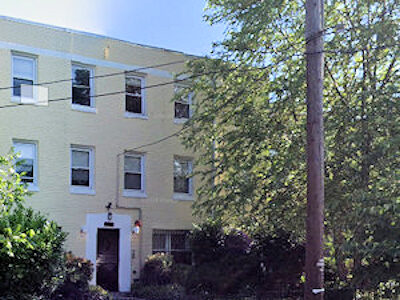 After COVID-19 hit, we moved those shelter residents with essential jobs into Lambert House. Suddenly, the Lambert House building was at capacity—but not up to the challenge. Since COVID-19 is no longer a temporary situation, we needed to make the essential repairs.
We began renovating Lambert House with a $55,000 investment in materials and labor from Coca-Cola Consolidated—replacing the roof, removing old carpets and making some critical repairs.
We need your help to complete these renovations.

Sponsor Now
A Seat At The Table 2022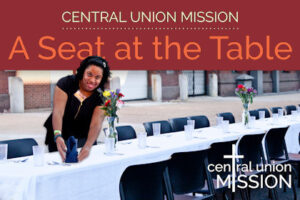 Our seats may be different, and the way we get to the table may be different, but one thing the coronavirus has taught us is that we are all equal in the eyes of the Lord—whether in hardship or in abundance. And we still are called to care for our neighbors in need with the blessings we have been given.
That's why Central Union Mission invites you to be a sponsor for our virtual fundraising campaign, A Seat at the Table, which begins now and concludes with a live simulcast celebration at the shelter on Thanksgiving Day, Thursday, November 24th, we'll be able to provide Thanksgiving meals, care and more for hurting neighbors in need this winter.

Sponsor Now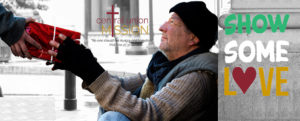 Show Some Love 2022
A Festive Christmas Dinner for the Homeless is an evening of purposeful love bestowed upon our men as we transform the shelter into an upscale, five-star Christmas wonderland.
We are planning an elegant dinner, festive entertainment, celebrity appearances, personal photo ops, and gift bags filled with inspirational and meaningful gifts.  While we're transforming the floors below, the men will be treated to haircuts, manicures and more on the floors above.
There are many sponsorship levels available. 
Sponsor Now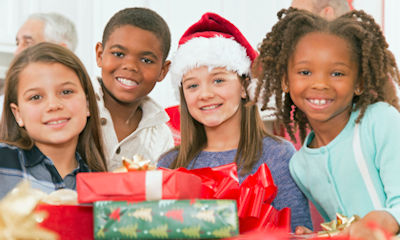 Sponsor Operation Christmas Miracle 2022
The Christmas season is upon us and the children in the DC area need to know they are not forgotten.  Help children and families who are struggling financially experience love, laughter, and joy.

With your help, together we'll provide Christmas gifts to hundreds of underprivileged children and youth.

Sponsors are needed to make sure these children are not forgotten.   
Sponsor Now
Central Union Mission Naming Sponsor Opportunities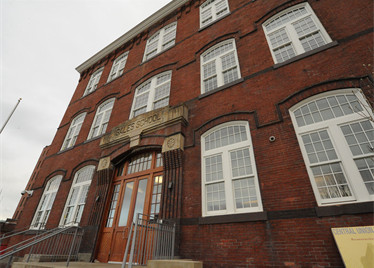 For more than 135 years, Central Union Mission has been a leader in serving people experiencing homelessness and poverty in Washington, DC. Compelled by our Christian faith, the Mission was initially founded with the goal of serving homeless veterans of the Civil War. Over time, our work has grown substantially to serve men, women and children in need in our nation's capital. Today, we remain 100 percent privately-funded and operate four facilities that provide a world-class platform to achieve long-term, sustainable and systemic change in the lives of the people we serve, while daily meeting the immediate needs of the chronically homeless and those at-risk of homelessness and poverty.
Central Union Mission needs the support of partners like you to continue providing shelter and critical services for the homeless and needy. These Naming Opportunities offer supporters various opportunities to make Named Gifts to demonstrate their concern for those in need, to honor a special individual or to memorialize a loved one.
Your gift of love will be recognized with an attractive inscription displayed in a prominent area. This recognition will serve as a lasting testament of your selfless compassion and generosity toward neighbors experiencing homelessness and people in need.
Camp Bennett Naming Sponsor Opportunities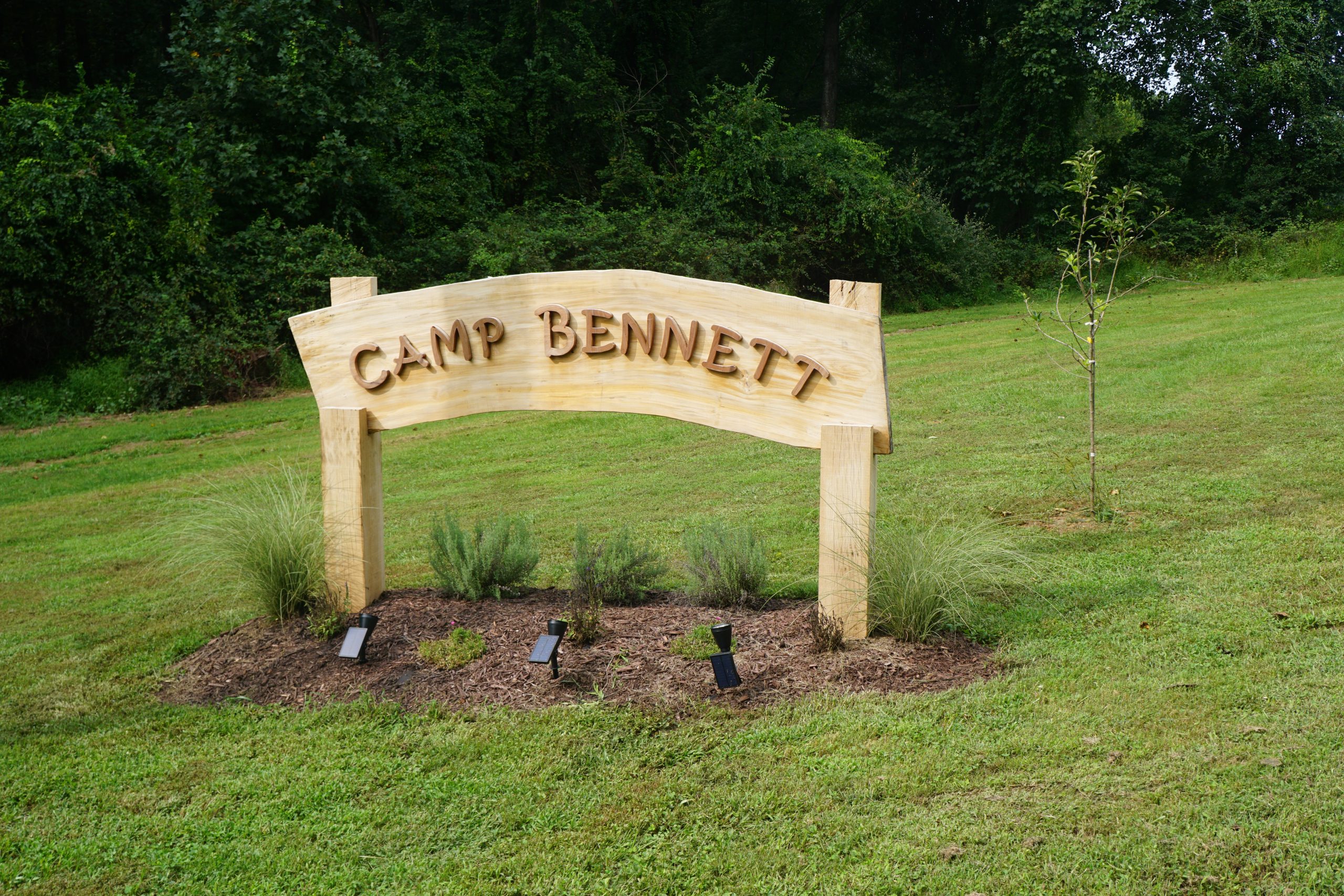 From its beginnings serving orphaned and poor children in 1934, Camp Bennett has been a haven for disadvantaged youth escaping the city as well as a working farm for unemployed men and a place for rehabilitation and retreat for men experiencing homelessness.
Today, the Mission is rehabilitating Camp Bennett for another chapter. It will continue to serve inner city children as a beautiful summer camp; in addition, it is opening its doors as a lodging and meeting space, a retreat center, banquet hall and more. Its facilities will serve campers, churches, prayer groups and corporations.
Please join us in becoming a naming sponsor in one of Camp Bennett's unique assets.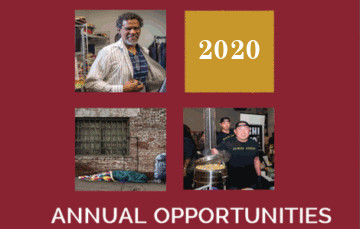 Annual Sponsorship Opportunities
Becoming a Mission Sponsor is an easy way for your organization to reach out to the community through our effective and trusted programs.
Besides the direct result your monetary donations provide, your compassion partnered with the Mission's years of service will help to better the lives of thousands of hungry, hurting and homeless people.
There are many sponsorship levels available. 
Sponsor Now
Sponsor Bake A Difference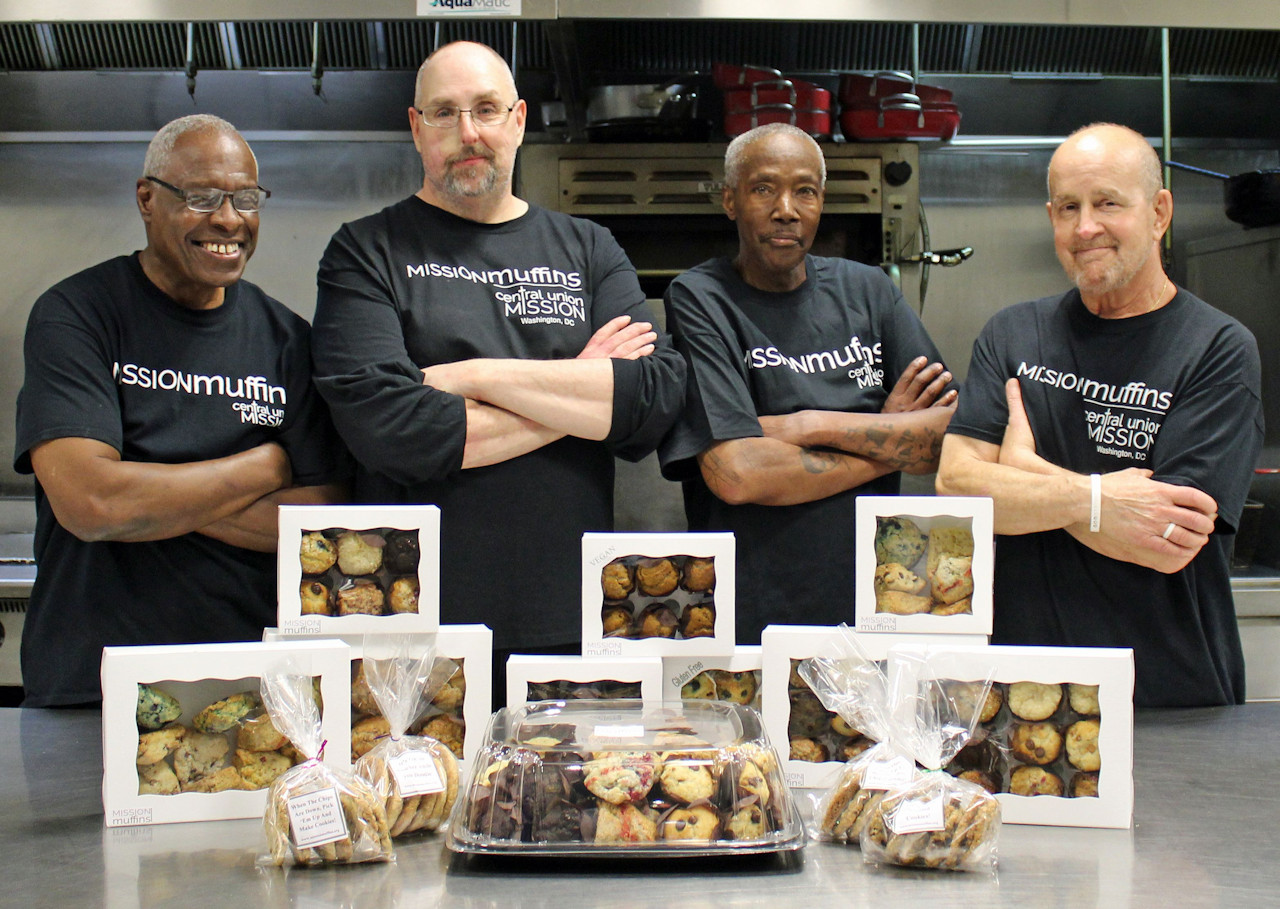 There's more to your muffin than sugar and spice. Recovery, Employment and Success are the special ingredients.
Through Mission Muffins, one of Central Union Mission's Workforce Development & Education programs, hardworking formerly homeless employees prepare for new futures. They learn baking, marketing and business skills, living at the Mission while saving their wages for a place of their own. But where do the special ingredients come from? Friends like you who want to improve the lives of our city's most vulnerable.
When you participate in Bake A Difference, your gift will impact a life forever, and you will show your company's commitment to helping marginalized communities.