Introducing the Comprehensive Family Resource Center!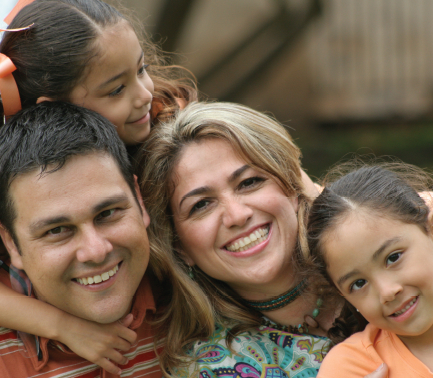 Central Union Mission is thrilled to introduce our latest high-impact contribution to the DC-area, the Comprehensive Family Resource Center (CFRC) In the wake of devastation caused by COVID, this center will provide critically needed, co-located service center, including job training and placement, education, social workers, parenting classes, addiction support, English language classes, child daycare support, legal aid, assistance with housing placement, periodic medical care, as well as food and clothing.
The Comprehensive Family Resource Center will serve some of the poorest women, men, families and senior citizens in the DC metro area. Establishing this center will reduce family poverty, mitigate risk of homelessness, restore dignity, and provide an additional foundation for hard-working families to advance on the path to independence.
In order to stabilize their families, return to the workforce and regain self-sufficiency, people impacted by poverty and/or the pandemic face a variety of challenges. The Mission has an established track-record and programs to help people in need improve their situations through social work, counseling, addiction support, education, job training and placement. Over the past three years, the Mission has expanded its social work services and refined its PATHWAYS Workforce Development and Education program, which has successfully helped rehabilitate and place in long-term jobs an average of 106 people experiencing homelessness each year.
The Mission's whole-person approach will introduce a similar and uniquely tailored set of wrap-around services for the women and men who seek the support of the proposed Comprehensive Family Resource Center. This will include:
Job Training & Placement
Education
Digital Literacy & Computer Access
Social Work and Benefits Acquisition
Parenting Classes
Child Day Care Guidance
Housing
ESL Classes
Healthcare
Addiction Recovery
Transportation Assistance
Veterans Benefits
Legal Assistance
"Micro-Loans"
Spiritual Discipleship
And, of course, food and clothing.
PARTNERSHIP OPPORTUNITY
 Through this innovative approach — and with your partnership — we can reduce poverty, decrease the risk of homelessness, restore dignity and provide the foundation hardworking families need to rebuild their lives and regain their stability and self-sufficiency. Establishing this center will transform the socio-economic landscape in Washington, DC, and beyond. Today, I want to invite your financial participation in this re-imagined ministry that will give even more poor, hungry and homeless families a place to rebuild and discover hope through Jesus Christ.
Joseph Mettimano
President and CEO
Read more about this opportunity and download a brochure here. Donate Now>