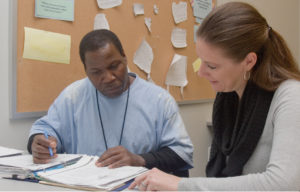 Restoration & Transformation Program: The Social Work Department provides comprehensive primary, secondary and tertiary social services and support to all who are candidates or are enrolled in the 9-18-month Restoration & Transformation recovery program. These services include:
-collaboration and connections to inter/interjurisdictional local, state and federal entities and life skills and
-anger management classes.
This support often extends to family members, as well.
 Overnight Guest Services: The Social Work Department serves overnight guests who either express a desire for services or who are identified by staff as needing assistance.
Community Cases: Both male and female members of the community, as well as occasional families, who come to the Mission for help are assisted in accessing appropriate services either within the Mission or broader community. We get weekly telephone calls from individuals, family members or church members requesting information, assistance or guidance.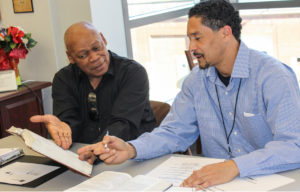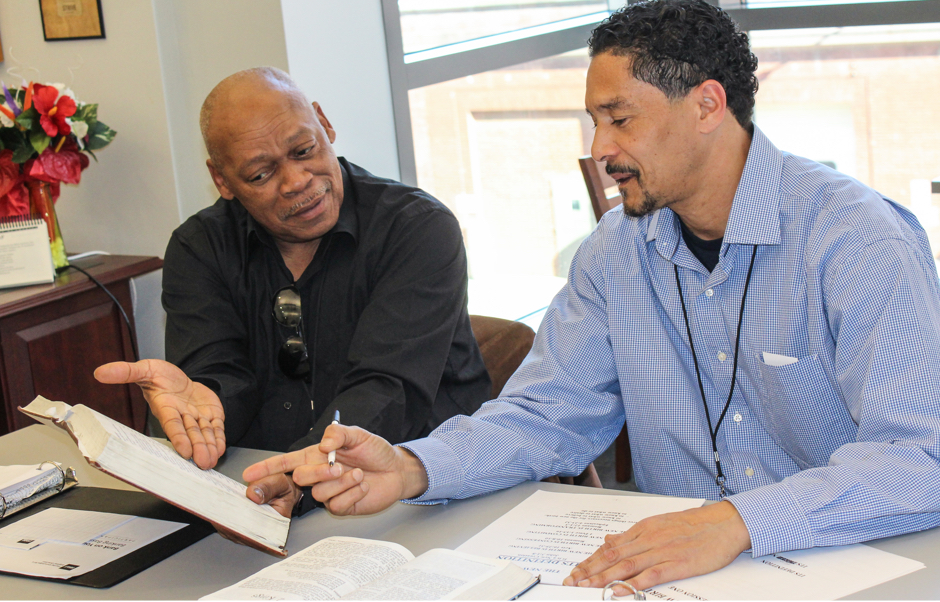 Special Circumstance Program: This program was established to provide services and support for men who require intervention but do not fit into any of our other services. Examples would include a man in school to gain a degree, trade or special skill or someone in a job training program or working part-time. This could include an individual referred by one of our partnering agencies who needs a temporary, consistent place to live until other appropriate arrangements are ready.
 Housing Support: Housing Support provides comprehensive and affordable housing placement services by increasing housing referrals and community partnerships, researching affordable market trends and providing individualized wrap-around services.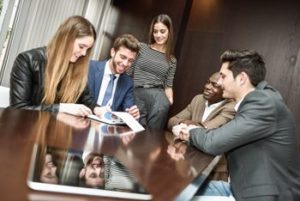 Since 2005, an internship program has placed students from universities including Howard University, Gallaudet University, Regent University, John Wesley Theological Seminary, Walden University, University of Maryland, University of the District of Columbia, Trinity University and Marymount University at our facility. Social work and professional counseling students, as well as students in related programs, are able to obtain invaluable knowledge and practice that will assist them in their academics and future careers.
Extended Support Program (ESP): This program allows the Mission to responsibly embrace and support a small population of men who are manageably disabled (physically, mentally or emotionally), seniors and/or those with other manageable problems but without family/caretaker resources. Each case is individually determined and includes appropriate wrap-around services.
 Comprehensive Family Resource Center: Social work counseling support and on-site social work interns are provided to assist in service delivery and life-skills training.
 Camp Bennett: We provide consultation, counseling and training for camp staff and counselors. We also offer case management services and support to children and families as needed.
Staff Services and Support (Director only): Counseling, resources and referrals, training opportunities (including CERT, CPR/First Aid/AED, active shooter training, corrective action planning and implementation, food handlers manager training (for staff and students) is provided as needed.

Onsite Partnerships:
MBI Health Services: This mental and behavioral healthcare agency provides on-site mental health assessments and services addressing a broad range of issues including disorders of anxiety, psychosis, mood, adjustment and substance abuse, as well as major depression and co-occurring disorders. The clients are engaged in individual therapy, group therapy and pharmacotherapy based on their diagnosis and assessment indicators. The day-treatment sessions are centered on personal goals and increasing self-esteem and strength-based skills. Objectives and interventions for various IRP/ISSP domain problem areas which include substance abuse education, coping skills/stress management, trauma, behavior management, medication compliance, and health and wellness are also explored. Services are normally available from Monday-Saturday either in person or by phone.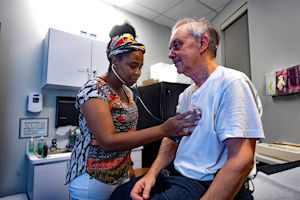 Unity Health Care: Unity Health Care provides on-site healthcare services, dental care and prescription administration, as well as consultations to our clientele. Our population spans in age from 25 to 80+ years and comes with health issues ranging from unexplained pain to diabetes, heart disease, high blood pressure, cancer, kidney failure, HIV, dental concerns and more. Unity Health Care not only assess, consult and treat our clients, they also provide preventive services as well. Some clients have been patients for many years, others are more decisive about getting necessary healthcare because of its easy accessibility. The clinic hours are Tuesdays and Thursdays from 5:00 pm-9:00 pm, and the dental clinic operates on first and third Wednesdays from 1:00 pm-4:30 pm.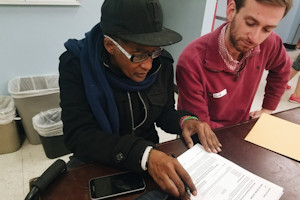 Christian Legal Aid: Christian Legal Aid provides critical legal services, consultation and resources and referrals. Some of our population have recently exited jail or prison and/or have legal or complex life issues that require legal intervention. Attorneys are usually on-site at the shelter on Wednesdays, and they provide legal clinics on Fridays. They also serve our Comprehensive Family Resource Center and are available for telephone and other office consultations as needed.
 Celebrate Recovery: Celebrate Recovery is a Christ-centered, 12-step recovery program available to anyone struggling with hurt, pain or addiction of any kind. Meetings provide a safe, inviting space to find community and freedom from debilitating, life-controlling issues. A typical meeting includes an open-share large group, an open-share small group and a Newcomers 101 Group (it lasts one week for first-time attendees). Participants are encouraged to invite their families and friends to the pre-meeting dinner. Our shelter program takes place on Tuesdays and Thursdays from 3:30 pm-5:00 pm, and we plan to expand to the Comprehensive Family Resource Center in the near future.
 Substance Abuse Classes: This program is conducted by a licensed psychotherapist and addictions counsellor. The 9-12 week program, as well as the extended program, includes counseling, education and treatment as well as a basic course teaching participants about living in balance and moving from a life of drug and alcohol addiction to a life of recovery. The program is evidenced-based and comprehensive and promotes a practical example through group and individual treatment sessions for persons who have substance-use problems involving alcohol or other drugs.
 Alcoholics Anonymous: AA Meetings are held on Thursdays from 7:30 pm-8:30 pm
Narcotics Anonymous: NA Meetings are held on Tuesdays from 7:30 pm-8:30 pm.