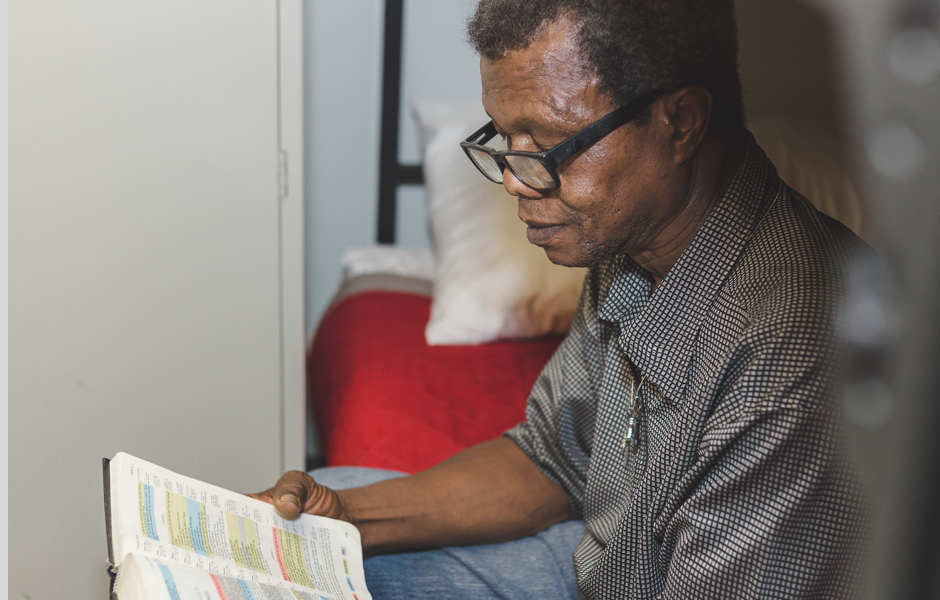 Praying for others is an honor and a privilege we at the Mission take most seriously. As believers in Jesus Christ, we come together to find healing, deliverance, restoration, freedom and true faith… one day at a time.
A MISSION365+PRAYER WARRIOR is a volunteer for the Mission committed to praying year-round for our unwavering faith in Christ, our goals, our employees and most especially–the souls we nurture at the Mission every day.
A MISSION365+PRAYER WARRIOR is engaged in spiritual warfare against dark, satanic forces. Their prayers are not always prayers of praise, unloading of burdens, or "daily bread" prayers. Instead, their prayers are often a persistent pleading on behalf of the Mission–and everyone it embraces–for a deep spiritual need.
Join us, if you like, as a MISSION365+PRAYER WARRIOR. For information, or to join our prayer warrior email distribution list, please contact email volunteer@missiondc.org.
Please read the COVID-19 Relief and Information statement here and pray for the Mission during this tribulation.