Nobody knew Phillip was homeless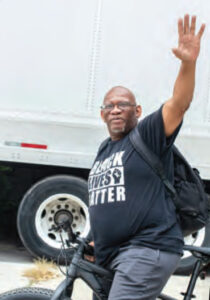 How your support of our Family Resource Center moved him off the streets into his own apartment.
Phillip hadn't eaten in days, so he called his brother, something he hardly ever does.
"I need a favor," Phillip explained. "I'm living in my car. I haven't eaten in four days. I'm hungry."
For months, Phillip hid the fact that he was penniless and living in his car after his wife died and his in-laws took everything he owned, including his fencing business. To maintain his appearance, he would visit the local Veterans Administration three times a week to shower, shave and wash his clothes.
But he couldn't stay in the shadows forever.
It took all the humility he could muster to finally call his brother, who lived six blocks away.
"Alright, man, I got you," Phillip's brother told him before bringing Phillip a week's worth of food from the neighborhood dollar store.
While he appreciated the kindness, Phillip knew he couldn't last much longer on the streets. That's when he came to our Comprehensive Family Resource Center.
"Anything I needed, they helped me: with food, transportation, prayer support . . ." he says. "People here have shown me they have compassion, and it's made a huge difference."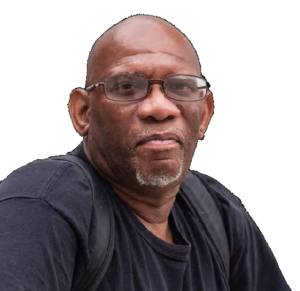 Today, thanks to you, Phillip has his own apartment. He even received his dream bicycle, donated to the Mission one Wednesday afternoon when he arrived to pick up food.
And even though Phillip is battling cancer, he's grateful for all he has, even the little things . . . like having his own bathroom.
To Mission supporters, he says simply, "Thank you! What you do helps so many people."
Our Comprehensive Family Resource Center is a beacon of hope to so many who have fallen on hard times. If you are able, please renew your commitment to supporting the Mission in 2023 to keep hope alive for Phillip and others like him. Thank you!