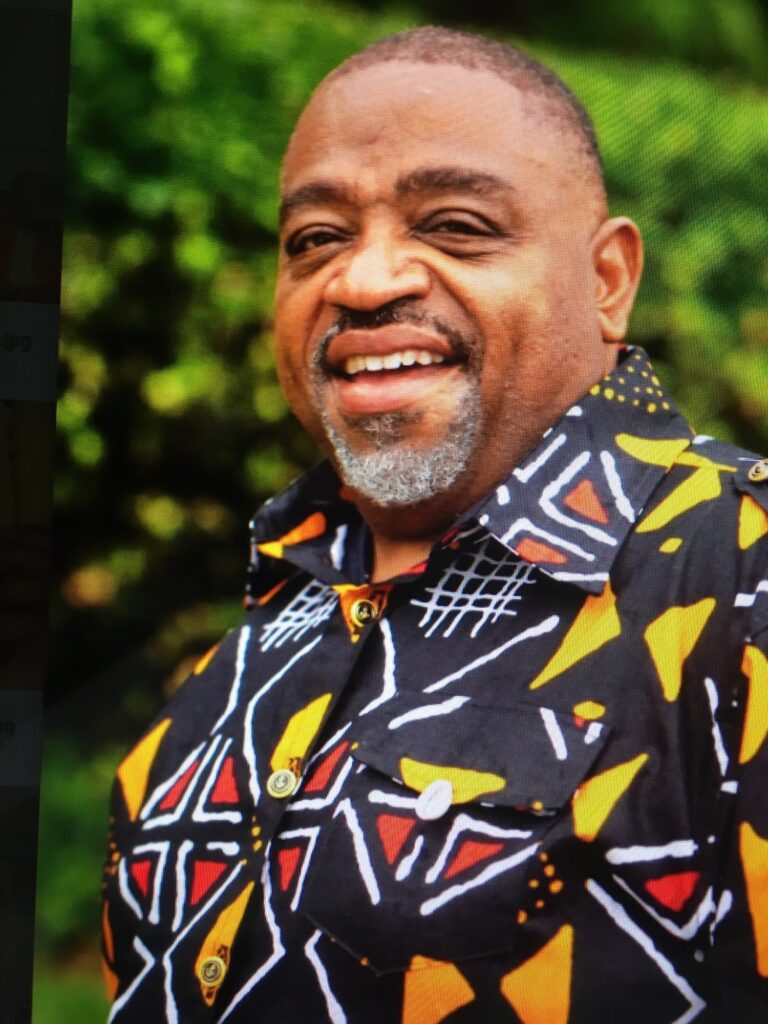 Roy Stephenson
From the outside looking in, Roy Stephenson had it all. He was a successful salesman, drove a nice car and lived a very comfortable life; but in 2014 when Roy's mother passed away, due to hospital negligence, he was not prepared to handle the grief that came along with losing her. "I didn't allow myself to mourn her death. I didn't have the support I needed, and I was just broken inside."
That brokenness, paired with Roy surrounding himself with people in environments he needed to avoid, led to a life of extensive alcohol and drug abuse. "Things were getting out of control, and I knew I needed help. I've always had a relationship with God, and I knew He could fix my mess, but when my friend suggested that I give Central Union Mission a call, I wasn't sure I was ready."
At the time, Roy was still working and excelling on his job, and he had recently met a woman whom he was very fond of. "The first day I met her I remember going back to my car and talking to God. I said, 'The timing is all wrong, but if you'll bless me with someone like that, I'll clean up my wicked ways.' She and I became friends, and we hit it off, but after about a month of consideration, I finally decided to check myself into Central Union Mission."
Before going to the Mission, Roy had to be transparent with his new friend about where he was headed. "I really didn't think I had a chance with her, but I was honest with her. I told her everything that was going on with my life and that I needed to go get myself cleaned up. She was kind and supportive and that was all I could really ask for."
Roy walked away from his job as a salesman and his new potential love and headed to Central Union Mission to join the Spiritual Transformation Program. "It was everything I needed. It gave me the word of God, the structure, and the support I really needed." After cleansing his system of all the drugs and alcohol and being able to clearly reflect on his life, Roy realized it wasn't just his mother's untimely death that led to his stay at Central Union Mission. It was barely surviving being stabbed in 1990, followed by having to identify his brother's body when he was murdered at a gas station in 1997, and then losing everything he owned in a house fire in 2003. It was a combination of multiple untreated traumas that resulted in the choices that were causing his life to spiral right before his very eyes.
"I'm so grateful for all that was revealed. I'm grateful for all the spiritual knowledge I gained. We had chapel every morning, we visited other churches and we were able to just constantly hear the Word of God and learn how to apply it to our lives."
In addition to the spiritual transformation, Roy was able to regroup emotionally as well. "I got so much love from everyone that worked there. You gotta have a certain kind of heart to do this kinda work…to deal with so many hurt and broken people. But everyone there was so patient, and they still sprinkled love on me no matter how ugly I acted."
Eighteen months after checking himself into Central Union Mission, Roy walked out of those doors as a new man. He was clean, his spirit was renewed and his friend that he didn't think he had a chance with, was waiting for him. "We got married in July of 2021 and she is nothing but a gift from God. I've been clean for close to 5 years now, I don't drink or do any drugs. I needed to keep up my end of the deal, because God certainly kept His."
Roy is currently a member of Mt. Olive Baptist, under the leadership of Pastor Ronnie L. Stanley Jr. and he is enjoying a sober life with his new bride and new 7-month-old granddaughter.