Mission Men Seize the Day
By Malik Butts, Dana Thompson and Dr. Cheryl Cook-Posley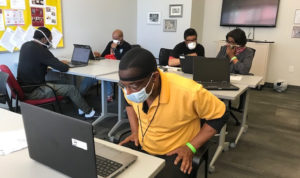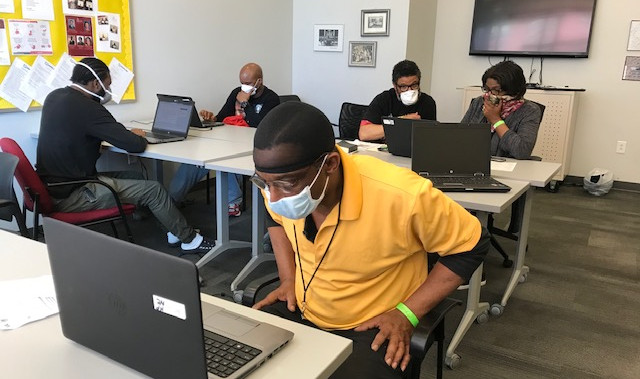 While people in the DC area were focused on social distancing and staying busy in their homes, some without a home found ways to remain productive and to focus on accomplishing their goals. Men who are part of the Mission's Overnight Guest program took the initiative to participate in the Pathways Learning laboratory.
This weekly laboratory targets guests who are interested in gaining basic computer skills and financial literacy, as well as those seeking employment, filing their taxes and completing the Census survey. During today's lab, three men applied basic computer training to complete their tax returns, and one successfully performed his social security continuation interview remotely. Three others engaged in job search activities.
Malik Butts, a recent graduate of Bowie State University with a B.S. in Journalism was one of these job hunters. "I could have been downstairs watching television, but instead I grasped my future by updating my resume and applying for jobs. Being surrounded by like-minded individuals made me feel empowered. I felt the connection with my brothers who wanted more and the energy of our collective accomplishments."
In the time of Covid-19, the Mission's Workforce Development & Education and Men's Ministry departments continue to create innovative and engaging learning opportunities for adult learners experiencing homelessness.
Dr. Cheryl Cook-Posley is Senior Director and Dana Thompson is Employment & Education Coordinator of the Mission's Workforce Development and Education program working with Malik Butts.