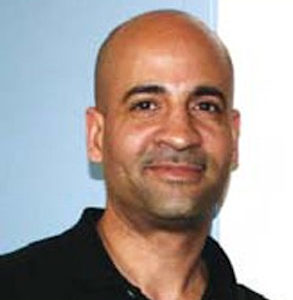 The man that commits himself to Central Union Mission's Spiritual Transformation Program can find himself in places he never dreamed of. James LeBlanc is a recent STP grad who is thriving at Washington Bible College. With A's in all of his classes, he is now in his second semester working toward a Bachelor of Arts in Bible Studies with a concentration in Christian Counseling.
James LeBlanc A Berkeley, CA, native, James ended up at Central Union Mission in 2007 to recover from his addiction. He graduated from the STP in February 2009, and David Treadwell, Mission Executive Director, saw potential. "I wasn't thinking about school at all, but Mr. Treadwell gave me the push I needed and helped me apply," explained James. "He gives me pep talks when I see him."
James is thinking about pursuing his Masters to have more career options; he is considering being a chaplain, a youth counselor or maybe having a private practice. He is grateful to the Mission and its donors for putting him on this new path: "I got some straight talk, and that's what I respect."
Update – 2009
James LeBlanc gives his touching account of how the staff of the Mission have helped him grow, and the sweetness of life when you're living with God.
Truly, I thank God for Central Union Mission. Before coming to the Mission, I was addicted to crack and heroin. I was miserable and hopeless. I was on my way to jail or death. But God lead me to the Mission instead.
Since being here for the last 16 months, the staff has shown me what it means to be a responsible, Christian man. They have loved me until I could love myself. Not always telling me what I want to hear, but showing me by the Word of God and their own experience how to live right. I have learned that life isn't always easy, but it sure is sweet on God's side.
Because of Central Union Mission I have hope and peace and that didn't seem possible before I came here.