PRESS RELEASE
FOR IMMEDIATE RELEASE  
CONTACT: Deborah Chambers,
202-534-9965 cell
dchambers@missiondc.org
No Child Should Miss Christmas
They Need Your Help
Washington, DC – For Thursday, November 28, 2017 – On December 16, 2017, Central Union Mission is scheduled to distribute gifts to 1,300 English- and Spanish-speaking children at our Operation Christmas Miracle program, but this year we are unusually low on Christmas donations. We need gifts for 540 children!

Giving Christmas gifts to needy children is a Central Union Mission tradition that goes back to at least 1925 with First Lady Grace Coolidge. This is the first year, however, that we've needed to ask the public for help facing our shortage of donated Christmas presents.


According to David Treadwell, Central Union Mission executive director, "Many of these children have hard-working parents who still can't afford to buy presents, so toy donations make a big impact on the families we serve. For some children, this is the only Christmas celebration they will have."
One Operation Christmas Miracle mother told us, "I remember having to make a choice. I ended up paying my electric bill. We didn't have money for gifts; we barely had money for food." She was so glad to hear about Central Union Mission's Operation Christmas Miracle. "I told my daughter, 'Santa Claus didn't forget you this year!'"
You can be the Christmas miracle in a child's life. For more information, please visit Operation Christmas Miracle.
Media is invited to interview Operation Christmas Miracle parents and attend the gift distribution on December 16.  RSVP requested. 
Please contact Deborah Chambers at 202-534-9965 cell or dchambers@missiondc.org to coordinate interviews or receive media entrance. 
About Central Union Mission
Central Union Mission is a faith-based 501(c)(3) nonprofit with its homeless shelter located at 65 Massachusetts Ave., NW, Washington, DC 20001, missiondc.org. In addition to its emergency shelter program, the Mission operates rehabilitative and job training programs for men, a clothing and furniture distribution center, a retreat and recreation center with a camp for underprivileged children and a ministry to families and senior citizens.
Charity Navigator awarded Central Union Mission four out of a possible four stars, which indicates that Central Union Mission adheres to good governance and other best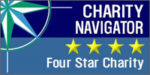 practices that minimize the chance of unethical activities and consistently executes its mission in a fiscally responsible way. Charity Navigator is America's premier independent charity evaluator.
###