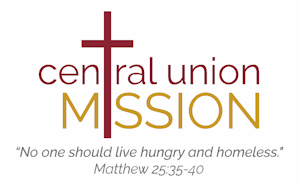 MEDIA ADVISORY
FOR IMMEDIATE RELEASE
August 21, 2018
Contact: Deborah Chambers
Senior Director of Strategic
Partnerships and Community Outreach
Cell: 202-534-9965
dchambers@missiondc.org
WHAT:    Central Union Mission is sponsoring a synthetic drug information and resource session.
WHEN:    Tuesday, August 28, from 6:00 pm to 8:00 pm
WHERE: Central Union Mission shelter (65 Massachusetts Ave., NW, Washington, DC  20001)
WHY: According to Central Union Mission Executive Director Joe Mettimano, "We have been warning about synthetic drugs for three years now, but this year's crop is even more dangerous. With K2, there's no such thing as quality control. Toxic chemicals used to make this drug are potentially deadly, as recent high numbers of overdoses attest. This resource session will help spread the word on the street that this cheap high can cost you your life."
PHOTO/INTERVIEW OPPORTUNITIES
Douglas K. Klein, assistant United States attorney for the District of Columbia
Joseph J. Mettimano, executive director, Central Union Mission
Homeless residents and Mission program participants recovering from drug abuse
Community helpers and agencies
Media are invited. To attend, please contact Deborah Chambers, Senior Director of Strategic Partnerships and Community Outreach, at 202-534-9965 or dchambers@missiondc.org.
About Central Union Mission: n is a faith-based 501(c)(3) nonprofit with its homeless shelter located at 65 Massachusetts Ave., NW, Washington, DC  20001. In addition to its emergency shelter, the Mission operates Ready2Succeed rehabilitative and job training programs for men, a clothing and furniture distribution center, a retreat and recreation center with a camp for underprivileged children and a ministry to families and senior citizens.

GuideStar awarded Central Union Mission a 2018 Gold Seal for our financial transparency and GreatNonProfits has given Central Union Mission a 2018 Top-Rated award.