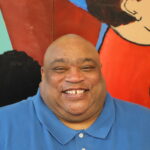 Stephan Hall was born and raised in Baltimore City. His loving grandparents were his primary caregivers, and he enjoyed freedom and independence throughout his childhood. The neighborhood he grew up in was relatively dangerous, and his older siblings taught him street smarts at an early age. He got good grades in school and was a very good student because he loved to learn new information. By 5th grade, Stephan dreamed of joining the Marine Corps, which he did in 11th grade, despite having a child at the age of 16. In 1984, he left for basic training and spent eight years in the marines, eventually leaving when it became difficult to be away from his wife and children. His marriage broke up, but he has three beautiful daughters, whom he raised as a single father.
Throughout his adulthood, Stephan was a heavy drinker, never realizing he suffered from alcohol addiction because he managed to maintain a successful career as a marine and later a culinary instructor. It was during his time working as a culinary instructor that he began to understand he had a problem. The only time Stephan wasn't drinking was during work or when he was sleeping, and he even began drinking in the mornings before work. His heavy drinking started to take its toll as he experienced symptoms of withdrawal, and it started to affect his moral sensibilities. His condition worsened, and he eventually lost his job and became homeless.
After a painful and difficult inner struggle, he decided to go to Central Union Mission, which was recommended to him by a friend. When he first arrived, he was welcomed with open arms. His first observation was that everything was very neat and tidy and resembled a professional work environment. One of the effects of being an alcoholic was that he had become a very guarded person, who learned to hide the truth.
He was aloof and standoffish, and overall indifferent towards other people's feelings, yet, behind this façade, his own emotions were out of control. He found it difficult initially to trust the good heartedness of the people who worked at the mission and the help they offered.
Then, he met the Chaplin, who helped him realize his truths and face the long road of recovery. Stephan had attempted recovery before but had always relapsed. At the mission, he was finally able to move forward, to become the man that God meant for him to be. He joined a spiritually based recovery program that taught him how to develop and maintain a relationship with God through Christ. The program included a detailed study of the Bible, something that many addicts in recovery find particularly valuable. He successfully completed the spiritual program, was offered a permanent position, and moved into his own sustainable housing this past October. He intends to continue his education and wants to study the Bible formally. He knows he has nothing if he does not have his health, and so he is committed to maintaining good health. Stephan even took a college course at Catholic University, rediscovering that love of learning he had as a child. He credits what he has learned at the Mission with his ability to fix what needed fixing in his life, to overcome the challenges he was facing and move on, becoming an independent, self-sustaining, and productive member of society.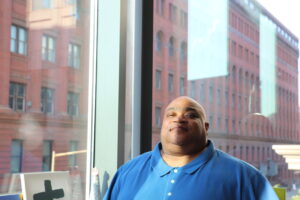 Read a letter from Stephan