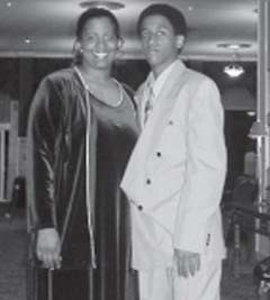 When Kimberly moved to Washington, DC from Pittsburgh as a teenager, she was a shy girl. Like many young people at Camp Bennett, she had never slept away from home. But after a week at Camp Bennett, Kimberly discovered new experiences that would shape her and her family for years to come.
"My father was looking for something to help me break out of my shell," she recalls. "I was kind of scared, but I felt safe." Kimberly grew up attending a Christian day camp near Pittsburgh, so she was comfortable at Camp Bennett even though there were many new faces. Her younger sister attended camp along with her and she especially enjoyed the arts and crafts activities and the bunks.
Kimberly's summer experience as a Counselor-in-Training at Camp Bennett was an important step on her lifelong path of service and outreach. Camp Bennett was a "one-time experience, but a foundational one." The next summer, Kimberly became a candy striper at a local hospital. She says that her experience at Camp Bennett " helped me to be more broken out of my shell at Camp Bennett."
Kimberly believes in the importance of a Christian summer camp experience for children. "They should have that Christian experience all year round, and especially during the summertime when kids can fall vulnerable to all sorts of things," she says.
Today, Kimberly lives in Rockville, Maryland with her family. She works as a Program Specialist for the Montgomery County Office of Human Rights where she teaches school children about tolerance and sensitivity. Her work includes a summer camp program for 5th graders similar to her experience at Camp Bennett. She has also served as a Girl Scout leader and Sunday school teacher.
The most powerful testimony to Kimberly's experience at Camp Bennett has been the connection she has maintained through her family. She sent her oldest son, Michael, to Camp Bennett for his first experience away from home and continues to refer family members.