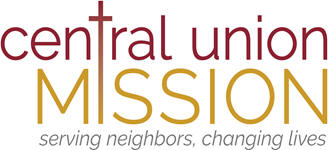 PRESS RELEASE
FOR IMMEDIATE RELEASE
December 11, 2017
Contact: Deborah Chambers
Senior Director of Strategic Partnerships and Community Outreach
Cell: 202-534-9965
dchambers@missiondc.org
 Generous Local Stars "Show Some Love"
To DC's Homeless Neighbors
Washington, DC – On Friday, December 15, from 5:00 to 9:00 pm, Central Union Mission will host its third annual Show Some Love event.  Through the generous donations of Coca-Cola Bottling Co. Consolidated,  The Warrior's Movement and private donors, the Mission will be preparing an elegant dinner for our Overnight Guests. We are excited to announce a special appearance by media legend Mr. Donnie Simpson.
Starting at 1:00 pm, shelter guests will be treated to free haircuts donated by volunteer stylists and fresh clothing from the Mission's Haberdashery so they can enjoy their party in style.
According to Mission Executive Director David Treadwell, "What makes this event unique is that the extra touches volunteers provide make our men feel valued, which adds to their confidence. It takes a lot of confidence to renovate your life from being homeless to bring a productive part of society, and Central Union Mission's goal is to help that happen."
Media is invited to attend. RSVP requested.
Please contact Deborah Chambers at 202-534-9965 cell or dchambers@missiondc.org to coordinate interviews or receive media entrance.
Central Union Mission is a faith-based 501(c)(3) nonprofit with its homeless shelter located at 65 Massachusetts Ave., NW, Washington, DC  20001. In addition to its emergency shelter program, the Mission operates rehabilitative and job training programs for men, a clothing and furniture distribution center, a retreat and recreation center with a camp for underprivileged children and a ministry to families and senior citizens. www.missiondc.org 
Charity Navigator awarded Central Union Mission four out of a possible four stars, which indicates that Central Union Mission adheres to good governance and other best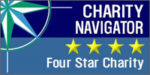 practices that minimize the chance of unethical activities and consistently executes its mission in a fiscally responsible way. Charity Navigator is America's premier independent charity evaluator.
###