A Pop-Up with Resounding Impact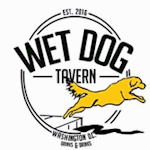 WHAT: Central Union Mission invites media and guests to an exclusive Pop-Up Dinner hosted by Wet Dog TavernWHEN: Thursday, February 8, 2018, 5:00 pm to 9:00 pm
WHERE: Wet Dog Tavern, 2100 Vermont Ave, NW, Washington, DC  20001
•   WHY: Celebrity Chef Rock Harper and his talented friends, including Chef Elias Taddesse of Wet Dog Tavern (former chef of NYC's Michelin-starred Caviar Russe) are donating their skills and gourmet food to introduce Central Union Mission's work to an expanding audience. This event will raise funds to care for people experiencing homelessness in our community.

PHOTO/INTERVIEW OPPORTUNITIES
•    Chef Rock Harper and  Chef Elias Taddesse
•    David Treadwell, executive director, Central Union Mission
Media are invited. To attend, please contact Deborah Chambers, senior director of strategic partnerships and community outreach, at 202-534-9965 or dchambers@missiondc.org.

About Central Union Mission:
Central Union Mission is a faith-based 501(c)(3) nonprofit with its homeless shelter located at 65 Massachusetts Ave., NW, Washington, DC 20001. In addition to its emergency shelter program, the Mission operates rehabilitative and job training programs for men, a clothing and furniture distribution center, a retreat and recreation center with a camp for underprivileged children and a ministry to families and senior citizens.  www.missiondc.org.

Charity Navigator awarded Central Union Mission four out of a possible four stars, which indicates that Central Union Mission adheres to good governance and other best practices that minimize the chance of unethical activities and consistently executes its mission in a fiscally responsible way. Charity Navigator is America's premier independent charity evaluator.
# # #