New Homeless Shelters Critically Needed

****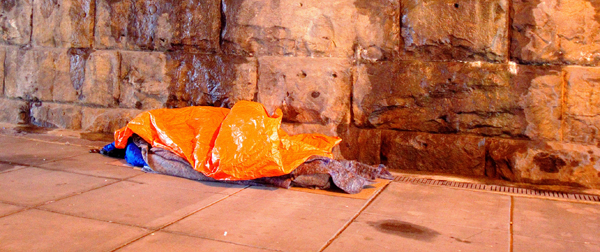 Washington DC—February 17, 2016—Central Union Mission welcomes the Mayor's plan Homeward DC (dc.gov/homewarddc) for providing new shelters for homeless families and women and for closing the DC General temporary shelter.  With nearly 7,300 homeless people in Washington, DC, there is still much work to do in protecting the lives and safety of our city's homeless population.
Even as the traditional "merit-based" theory of providing housing for deserving homeless people gives way to the latest theory of "housing first," we see no reduced role for emergency shelters. Central Union Mission is pleased to continue providing 170 beds per night for men and food, furniture, clothing and transitional housing for families.
In fact, the 810 Fifth Street, NW, building the Mayor has slated for a women's shelter is the site of one of the Mission's temporary men's shelters, formerly run by Gospel Rescue Mission. Central Union Mission, the city's oldest private social service agency, has been serving homeless people since 1884. While our focus in recent years has been on men, families, children and seniors, the Mission ran a single women's shelter, the Holmes House, from 1997 to 2003.
What sets Central Union Mission apart is that it provides ministries and programs that lead to restored lives and independence—without any government funding. The Mission's recovery model relies on community connection and the faithful self-purpose it nurtures through its Spiritual Transformation Program and accountability through local churches. "When your reason for staying sober and responsible is bigger than your own will, you have a better chance at success," comments Mission Executive Director David Treadwell.
Central Union Mission looks forward to assisting Mayor Bowser and her committee as they continue plans for providing a shelter in every ward for needy people in Washington, DC.
# # #
Central Union Mission is a faith-based 501(c)(3) nonprofit. In addition to its emergency shelter program, the Mission operates a rehabilitation program for men with life-controlling issues, a clothing and furniture distribution center, a retreat and recreation center with a camp for underprivileged children and a ministry to families and senior citizens. For additional information, contact Deborah Chambers, director of strategic partnerships and community engagement, at Cell: 202-534-9965, or visit www.missiondc.org