PRESS RELEASE
FOR IMMEDIATE RELEASE 
September 21, 2017 
Contact: Deborah Chambers 
Mission Senior Director of Strategic Partnerships and Community Outreach 
Cell: 202-534-9965 
dchambers@missiondc.org
WE MIGHT SAVE YOUR LIFE
Health Fair Offers Free Testing
****
Washington, DC—September 21, 2017—The Congressional Black Caucus Foundation (CBCF) is sponsoring a Community Breakfast and Health Fair at Central Union Mission today, with a 7:00 am program featuring remarks from CBCF President and CEO Shuanise Washington. DC Mayor Muriel Bowser has been invited to appear. Guests will enjoy a performance by the Sears Holdings Corporation Associate Gospel Choir.
Breakfast is served and program presented at 7:00, and the Health Fair runs from 9:00 am to 10:30 am. Media are invited to come to this community event at 65 Massachusetts Ave., NW.
We expect to serve 500 from our community, including poor and homeless neighbors who have no other health care, for a nutritious breakfast, gifts and free health testing. Food is provided by Safeway, and beverages are donated by Pepsi.
According to Mission Executive Director David Treadwell, "We're grateful to the organizations donating their time and expertise and to the Congressional Black Congress Foundation for taking the initiative. These services are an ideal opportunity to help people in ways they can't help themselves. For example, a high blood pressure warning today will prevent needless damage and suffering."
Health services provided onsite include:
Podiatry Screening, Hair Cuts, Personal Care Items, Sexual Reproductive Health Products, Blood Pressure and Diabetes Screening, Flu Shots, Chair Massages, Blood Pressure & BMI, Hepatitis C Pre-Screening, Glaucoma Screening, Mental Health Service, Dental Screening, HIV/AIDS Screening.
Please contact Deborah Chambers at 202-534-9965 cell or dchambers@missiondc.org  to coordinate interviews or receive media entrance. 
About Central Union Mission
Central Union Mission is a faith-based 501(c)(3) nonprofit with its homeless shelter located at 65 Massachusetts Ave., NW, Washington, DC 20001, missiondc.org. In addition to its emergency shelter program, the Mission operates rehabilitative and job training programs for men, a clothing and furniture distribution center, a retreat and recreation center with a camp for underprivileged children and a ministry to families and senior citizens.
Charity Navigator awarded Central Union Mission four out of a possible four stars, which indicates that Central Union Mission adheres to good governance and other best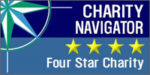 practices that minimize the chance of unethical activities and consistently executes its mission in a fiscally responsible way. Charity Navigator is America's premier independent charity evaluator.
###