Family Ministry Center Opens New Location
Washington, DC—Central Union Mission announces the grand opening ceremony for its Family Ministry Center (FMC) on Thursday, March 1, at 11:00 am at 3194 Bladensburg Rd., NE, Suite B, Washington, DC 20018.
After more than a year of renovation and approvals, the Mission's former Food PLUS Center has moved to a larger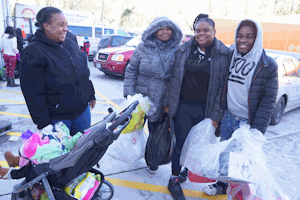 location on Bladensburg Road, NE, and it's been rechristened as the Family Ministry Center, which better reflects its range of services. The new site offers more display and storage space, more parking and, best of all, a large meeting area perfect for "Relief & Restoration" meetings and neighborhood gatherings.
According to
Mission Executive Director David Treadwell
, the FMC, "is an oasis in northeast DC for needy families and underemployed parents struggling to make ends meet, isolated seniors and hungry children. Food, clothes and housewares come from private donors, not government support, making a direct impact on the lives of struggling neighbors."
With donor help this past year, the Mission was able to distribute more than 7 Million Dollars worth of food and more than 1.5 Million Dollars worth of clothing, furniture and household goods. Through the Family Ministry Center, the Mission served or provided 3,435,415 meals for the hungry community.
The FMC is Central Union Mission's hub for family services in Washington, DC. It houses a grocery bag assembly/distribution area, a free "shop" of donated clothing and housewares and a large meeting space.  From this location, the Mission hosts its Relief & Restoration Program, its Operation Back Pack and Operation Christmas Miracle programs for children, as well as monthly Seniors Fellowships in both English and Spanish.
Media are invited to the dedication ceremony and a tour of the FMC.  Mr. Treadwell, FMC staff and FMC recipient families will be available for interviews. Please contact Deborah Chambers at 202-534-9965 or dchambers@missiondc.org to coordinate interviews or receive media entrance.
About Central Union Mission:
Central Union Mission is a faith-based 501(c)(3) nonprofit with its homeless shelter located at 65 Massachusetts Ave., NW, Washington, DC 20001. In addition to its emergency shelter program, the Mission operates rehabilitative and job training programs for men, a clothing and furniture distribution center, a retreat and recreation center with a camp for underprivileged children and a ministry to families and senior
citizens.www.missiondc.org.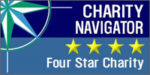 Charity Navigator awarded Central Union Mission four out of a possible four stars, which indicates that Central Union Mission adheres to good governance and other best practices that minimize the chance of unethical activities and consistently executes its mission in a fiscally responsible way. Charity Navigator is America's premier independent charity evaluator.