In D.C. Dream Day, we ask our favorite people in the area to tell us how they would spend a perfect day in the District.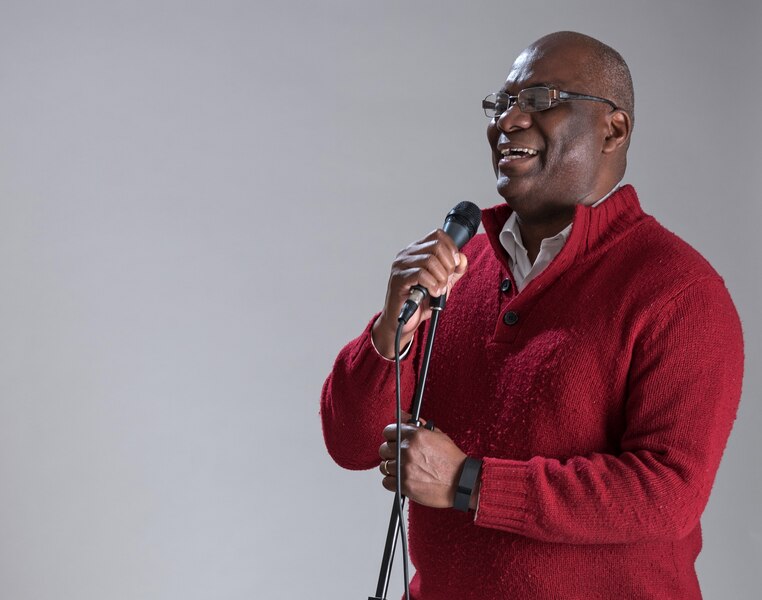 D.C. Washington has been a staple of the District's sports scene for the past decade-plus, thanks to his propulsive, grandiose renditions of "The Star-Spangled Banner" that can regularly be heard at Nationals Park, among other sports venues. His serendipitous name — he was born Dwight Clyde Washington — only heightens his local mystique.
But when the Washington Nationals hosted the first World Series game in the District since 1933 this past October, the 64-year-old Army veteran stepped onto the national stage. Selected to perform live on Fox before Game 3, as the series shifted from Houston to the District, Washington belted out the anthem with his usual bravado — and social media took notice. Among his admirers: Billy Ray Cyrus, who tweeted, "Wow! Perfect! Now that's a great #NationalAnthem."

"My daughter went crazy," Washington says, "because I used to sing 'Achy Breaky Heart' to her all the time."
[The go-to man for the national anthem on giving proof through the night]

"The Star-Spangled Banner" is included on Washington's latest album, "Home Run," a blend of gospel music and patriotic standards released this past fall. All proceeds for the record go toward Central Union Mission's efforts to combat homelessness in the District.
It comes as no surprise that Washington puts his vocal cords to good use on his ideal day in the D.C. area, which includes a special performance of the national anthem that takes the song back to its roots.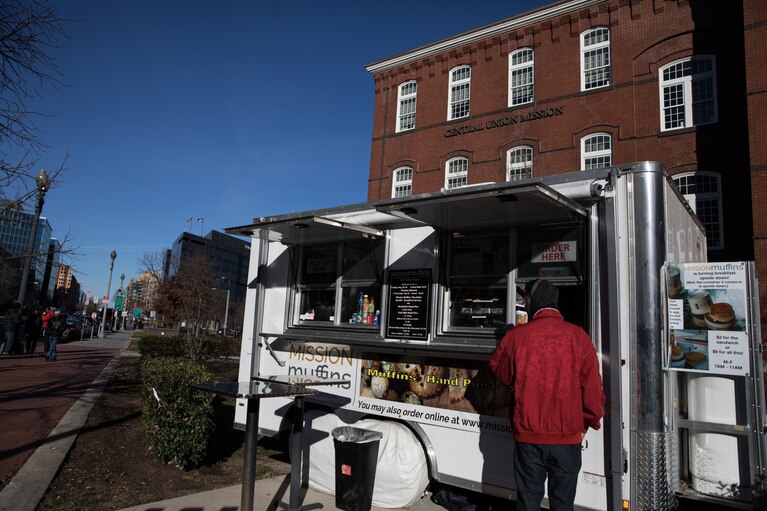 The Mission Muffins food truck, shown in January 2019 outside of Central Union Mission. (Evelyn Hockstein/For The Washington Post)
My perfect day would start at Central Union Mission. They have this thing called Mission Muffins, where they create some of these incredible pastries — scones and cupcakes and cookies. So I would go pick up some of those, then run over to Ted's Bulletin and order Ted's ultimate breakfast sammy or Nana's biscuits and gravy.
Next, I would head to Eastern Market, which is one of my favorite places to go in the city. I was stationed in Greece for three years, and there was a huge meat market right down the street from where I worked in Athens, and I just loved to go there and wander through it. Eastern Market reminds me of that — I like the cheeses and cold-cut meats and all of that stuff.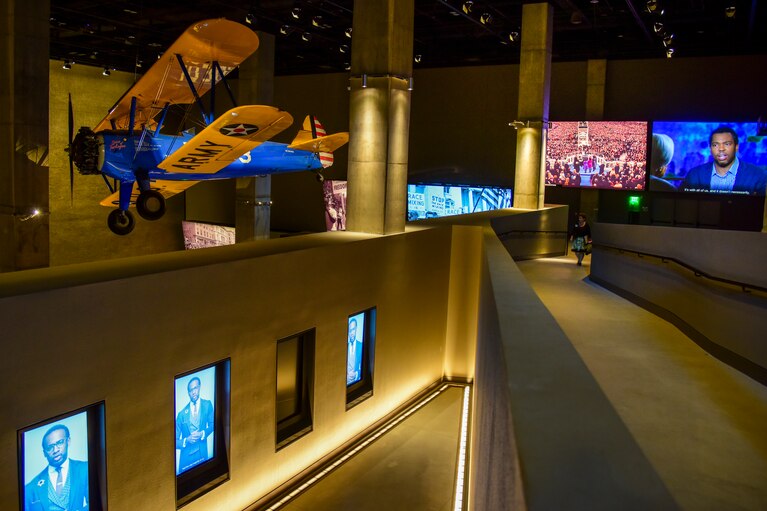 Then I would go visit my two favorite museums in the city. First, I would go to the National Museum of American History and sing the national anthem in front of the Star-Spangled Banner. Then I'd do "Lift Every Voice and Sing" at the National Museum of African American History and Culture, down at the "Defending Freedom, Defining Freedom" exhibition. That would be a cool thing to do.
After that, I would go to a Thai restaurant called Aroi. I would take on their tom yum soup, drunken noodles and some mango sticky rice. Okay, actually, my daughter suggested that I throw that last one in — I don't think I would eat the mango sticky rice. But it sounds good!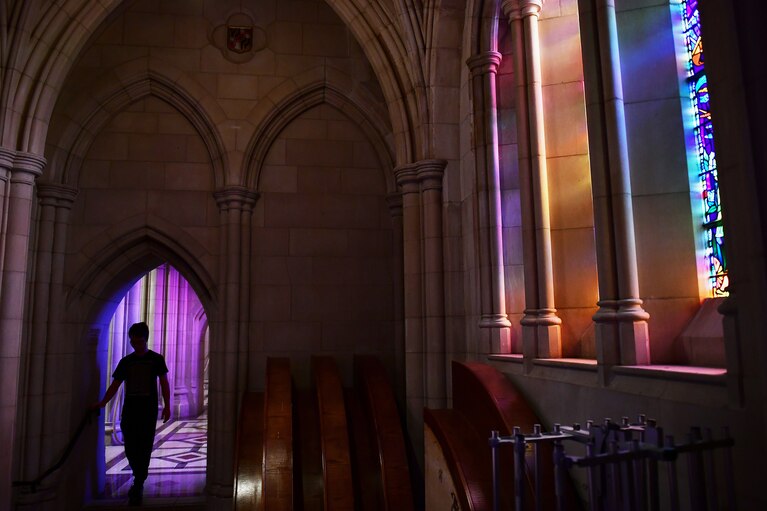 I would take off from there and go to Washington National Cathedral to sing Beethoven's "Missa Solemnis" with the Cathedral Choral Society. I've been with them since 1994, and the cathedral is a beautiful venue to sing in. Or we might go to the Kennedy Center and sing Carl Orff's "Carmina Burana," which is one of my favorite pieces.
The Nats would be playing a night game, so I could go to sing the anthem and "God Bless America" at Nationals Park and then watch the game. Or I might make it a doubleheader and also sing at Audi Field or FedEx Field. Then I would have dinner at District ChopHouse — they have the best rib-eye steak around — or I would go to Georgia Brown's and have catfish and short ribs.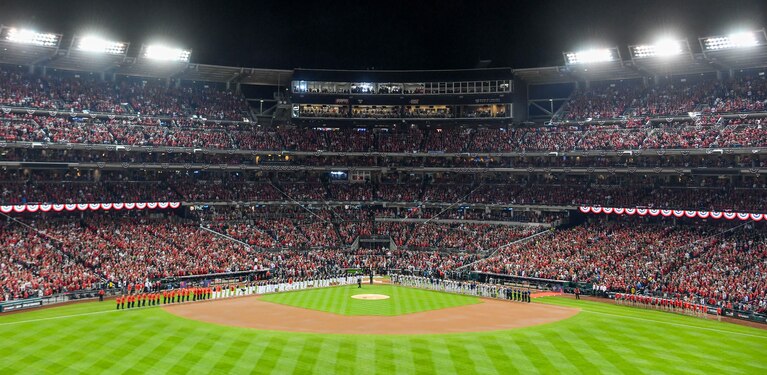 I would finish my time in the city by visiting the Lincoln Memorial— that's a touchstone for me. I'd just remember who we are as a people and remember that we are forming a more perfect union as an ongoing action that we do each day.