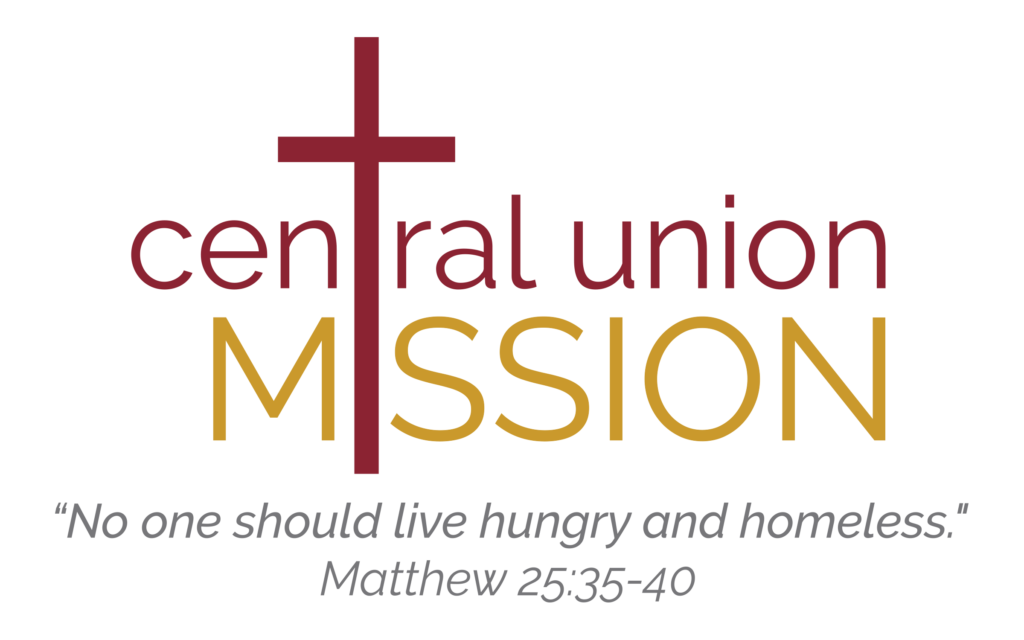 PLEASE READ: Our Coronavirus Response—and Our Promise to You
Dear Mission Partner,
I hope you and your family are staying safe and healthy.
The coronavirus emergency has changed life for all of us in many new and unsettling ways. I want to assure you that, in the midst of this upheaval, Central Union Mission stands firm. We are committed to serving lost and hurting souls in our community—no matter what challenges we face. We remain open and fully operational; sheltering the homeless and feeding the hungry.
And our challenges are big. We are expending valuable resources on cleaning supplies and preventive measures. Our volunteer help has been curtailed. Grocery stores are giving us donations because their shelves are bare due to hoarding. And worse, the uncertain climate has already affected our financial donations.
What our service looks like will no doubt evolve as the emergency continues to unfold and health guidelines and local restrictions are updated.
But, because friends like you support this work so generously, we will be ready to adapt.
Right now, we're taking every precaution to protect both guests and staff. We are:
Following strict hygiene standards and all the guidelines provided by the CDC and local DC officials
Screening and checking the body temperature of staff and those we serve
If somebody has a fever or symptoms, we are sending them out for a medical evaluation. We are working hard to prevent the virus from entering our buildings.
Cancelling all on-site volunteer activities until further notice
Maintaining social distancing to the best of our ability
All non-essential staff are teleworking
With these safety measures in place—and with your ongoing partnership—we will be able to continue offering shelter, food and care to the most vulnerable among us. When we help men stay off the streets and provide groceries in a safe environment for women and families struggling to survive, we reduce their exposure to the illness, which can help limit its spread in the long term.
Again, thank you again for your generosity in these trying times. We will pray for you and your loved ones, and humbly ask for your prayers in return.
God bless you,

Joseph J. Mettimano
President & CEO
Central Union Mission
P.S. If you are able to give an emergency gift to the Mission today, we would deeply appreciate it. This situation is unpredictable, and we need to be prepared for whatever challenge comes next. Thank you again!