OPERATION BACKPACK 2021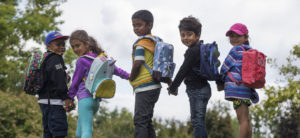 Operation Backpack 2021 will not be hosting a big give-a-way this year due to COVID-19.
Instead you are welcome to make a monetary donation on the giving page towards the purchase of a new backpack/supplies or order supplies through Amazon and have it shipped directly to the Family Ministry Center, 3194 Bladensburg Rd. NE, Suite B, Washington D.C., 20018 by August 24.
Collected backpacks will be distributed to families before August 31 through our weekly food distribution. (Download supply list)