Lambert House:
One Step Away from Home, Sweet Home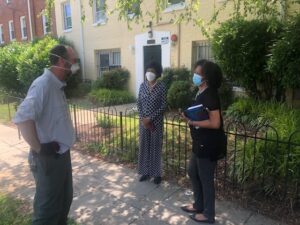 The final stage for many Mission men's journeys from homelessness to independence is a stay at Lambert House, the Mission's 24-bed residential facility. Living at Lambert House helps a resident transition from the high-accountability, low-privacy world of the shelter into learning to take responsible care of himself.
We began renovating Lambert House with a $55,000 investment in materials and labor from Coca-Cola Consolidated—replacing the roof, removing old carpets and making some critical repairs. Then COVID-19 hit.
To promote the best health for all Mission residents, we moved those shelter residents with essential jobs into Lambert House. Suddenly, the Lambert House building was at capacity—but not up to the challenge. Since COVID-19 is no longer a temporary situation, we need to raise emergency funds to make the following essential repairs:
2020 Central Union Mission (Lambert House) from Coca-Cola Consolidated.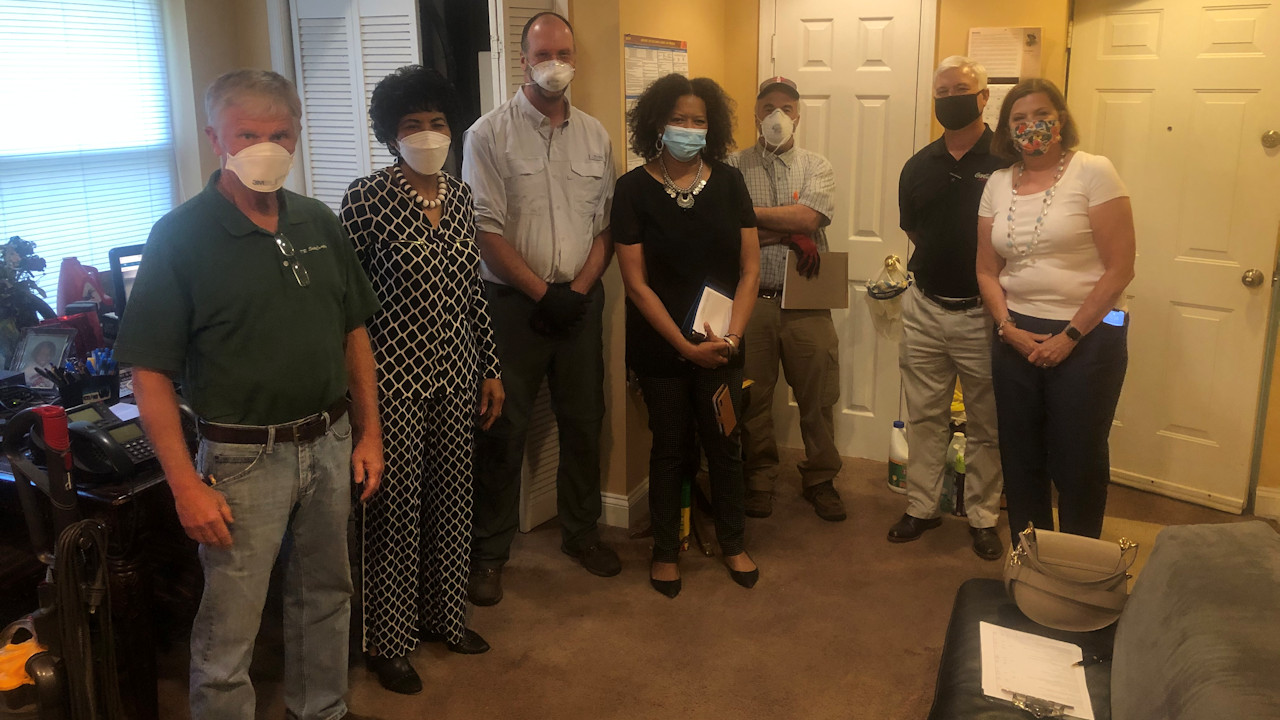 Renovations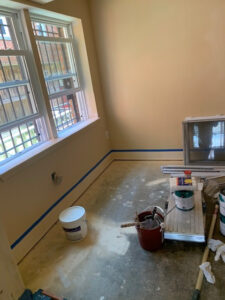 Replace 31 windows and blinds ($16,000)
Replace 4 light fixtures and bulbs ($1,100)
Install new carpets in 3 4-unit apartments and common areas ($24,000)
Replace 6 toilets and re-glaze 6 bathtubs ($5,900)
Replace and repair 3 HVAC systems ($9,900)
Replace 3 refrigerators, ranges and microwaves ($13,400)
Replace vinyl plank flooring in 3 apartments ($1,700)
Install carbon monoxide and smoke detectors ($1,300)
Replace 1 set of cabinets ($6,400)
Replace counter, sink and faucet in one apartment ($1,500)
Electrical work ($9,100)
Painting 3 4-unit apartments and common areas ($25,000)
The Lambert House also requires furnishings and decoration to make a proper home for our program graduates. The Mission plans to invest in durable commercial-grade furniture that will also provide an appealing living environment.
Furnishings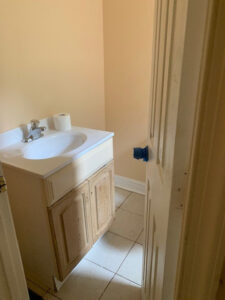 12 Bedframes ($2,800)
12 Mattresses ($5,700)
12 Sets of Bedding ($1,400)
4 Sofas ($2,400)
4 Coffee Tables ($900)
8 Living Room Chairs ($2,400)
12 Closet Dressers ($7,100)
12 Desks with Drawers ($5,600)
12 Desk Chairs ($2,100)
3 Dining room tables and chair sets ($1,800)
3 Sets of Kitchenware ($1,800)
18 Lamps ($1,100)
Other furnishings ($2,400)
Do you have a heart for Lambert House? Please let us know if you can help provide any of these materials or even the labor to install them. The house will also need rugs, pot and pans, bedding and all the other comforts of home. Contact Megan Schmoll at 202-745-7118 ext. 219 or partnerships@missiondc.org if you have any ideas or suggestions. Please contribute today; all amounts will help!