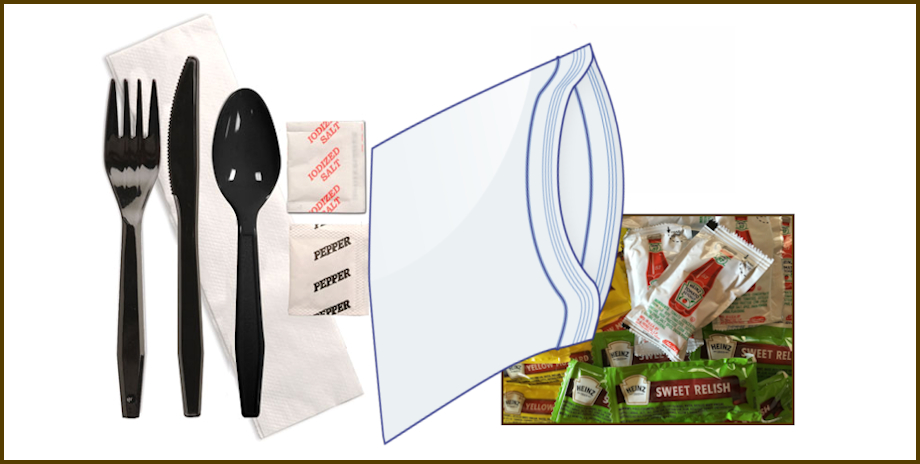 A sandwich size zipper bag packed with a plastic fork, knife and spoon, a napkin and a card of inspiration–either a verse or words of encouragement– written on a 5×7 index card (or index-sized card) and placed in the zipper bag.
You may customize the kit to include all or any of the following:
packets of salt.
single-serving condiments (mustard, ketchup, mayonnaise, relish).
packaged moistened hand wipes.
your group's own personalized creative touch!
The packets can then be donated to the Mission by contacting our Volunteer Coordinator, Marc OBrien, at mobrien@missiondc.org.
Drop-Off Details