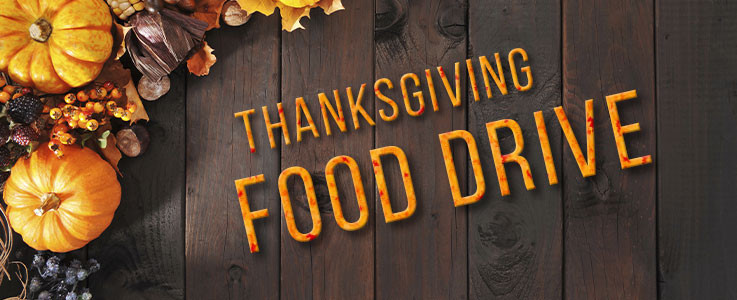 Join us on Saturday, November 5th, 2022 from 10:00 am to 4:00 pm for a THANKSGIVING FOOD DRIVE to help feed neighbors in need this holiday season.
Location:  Central Union Mission Emergency Shelter, 65 Massachusetts Ave, NW, Washington, DC 20001
Grab your family, neighbors, friends, school, church and let's stuff the truck at the shelter with non-perishable canned and dry goods to help ensure everyone has a bountiful spread this Thanksgiving. 
There's a special need for frozen turkeys, whole chickens, and hams.
The economic downturn and rising price of food, gas and other items has been especially difficult for people living at or below the poverty level, but with your help, we can ensure no one goes hungry this Thanksgiving!
Needed non-perishable food items include:
Corn Bread Mix
Packaged Rolls/Breads
Boxed Dressing/Stuffing Mix
Canned Vegetables:
Sweet potatoes or yams
Collard greens
String beans
Cranberry sauce
Fruit
Corn
Potatoes
Carrots
Bagged/Canned Beans
Packaged/Bottled Gravy/Sauces
Pasta Mixes
Rice
Flour
Spices
Sugar
Boxed Cake Mixes
Canned Cake Frosting
Dessert/Pudding Mixes
Cooking Oil
Contact Marc O'Brien, mobrien@missiondc.org if you have any questions about this unique opportunity
or require additional information.