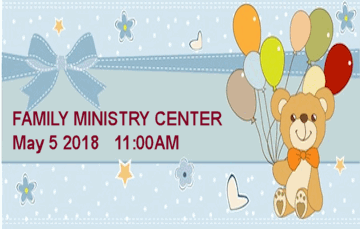 The Family Ministry Center is having a baby shower to offer low-income mothers the supplies they need to care for their baby and celebrate new life.   Many families in the low-income community cannot afford all the supplies needed to have a baby. Most of us are blessed with a baby shower when expecting to help offset the cost associated with having a child, but not so much in the underprivileged community. Join us in blessing these families with God's love and support!
Ways to help:
Purchase anything on the general baby needs list for the mothers. (download here)
Supply the decorations for the event.
Supply the food for the shower (approx. 75 people),
Sponsor a specific mother/baby.
Donate online for Baby Shower supplies & gifts.

Volunteers are welcome for the event. Please register under Volunteer Central. (Up to 10 people).
* Participants are preselected*
The event will be held at the Family Ministry Center, 3194 Bladensburg Rd. NE, Suite B, Washington DC 20018, on Saturday May 5th, 2018 from 11:00 AM to 1:00PM .
For more information contact Tracy Duncan at 202-745-7118 ext.260 or email TDuncan@missiondc.org