Family Ministry Center Grand Opening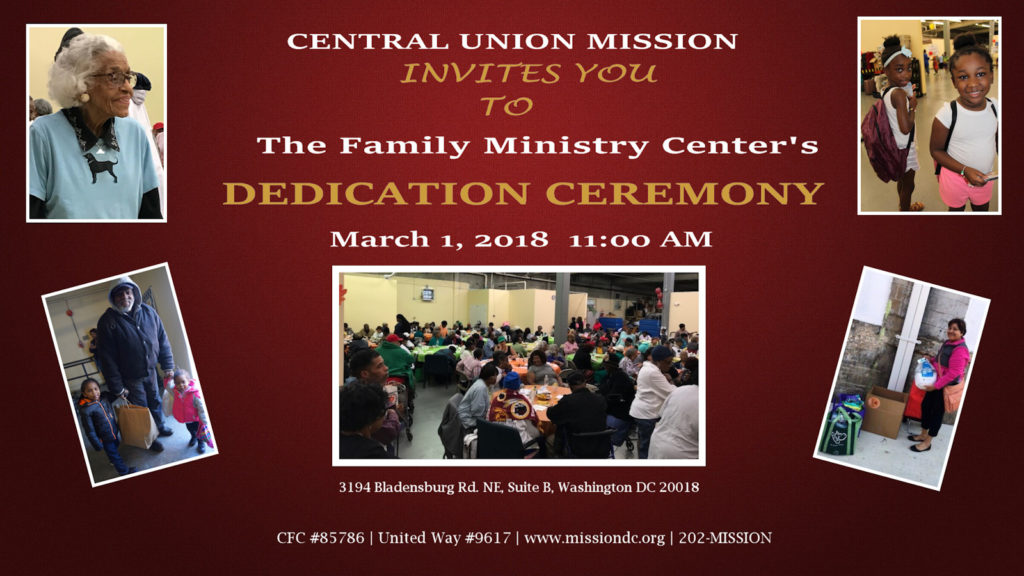 With joy and gratefulness, we would like to invite you to the Family Ministry Center's long-awaited Dedication Ceremony on Thursday, March 1, at 11:00 am at 3194 Bladensburg Rd. NE, Suite B, Washington, DC 20018.  Please RSVP today.
After more than a year of renovation and approvals, we moved the Mission's former Food PLUS Center to a larger location just up Bladensburg Road and renamed it the Family Ministry Center, which better reflects the scope of our services. The new site conveniently offers more display and storage space, more parking and, best of all, a large meeting area perfect for chapel services and neighborhood gatherings. For example, the Family Ministry Center easily hosted our Operation Christmas Miracle program and toy distribution this past December.
Thanks to your support of Central Union Mission and your care for our community, we are providing free donated food, clothing, toiletries and housewares for families several times a month. These donations help our chronically underemployed neighbors, and senior citizens make ends meet with dignity.
Your presence will honor us as we celebrate this updated resource for DC's Northeast.  Register Now!